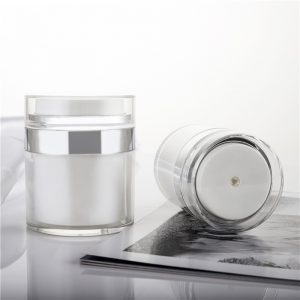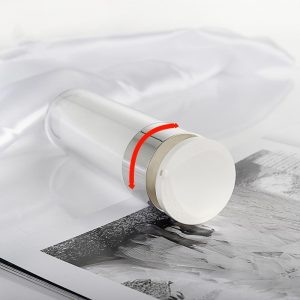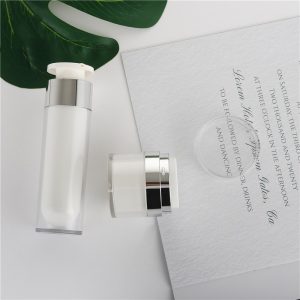 Product Details:
Product Name:
Cream bottle lotion bottle
Process:
Injection
Material:
Acrylic
Color:
white
Specification:
30G-50G
Place of origin:
Ningbo,China
Logo:
Customizable
Types of:
Cosmetic tank, pump head, lotion bottle, cosmetic bottle, travel set
Pressing the pump head, the external spring pressure is strong and the spray effect is meticulous, and the spring is not in contact with the liquid to avoid skin care product pollution. Lotion pump and spray pump are optional. The vacuum piston uses the principle of pressure to push the piston upwards with pressure to uniformly squeeze out the liquid. Good sealing, clean and hygienic. AS bottle body, no straw design, reduces liquid residue at the bottom of the bottle, cuts off air and reduces skin oxidation. Hygienic packaging, not easy to crack.